Millennials might have started late in the home-buying scene, but they are now taking over the market. 37% of homebuyers in 2018 were millennials. This generation is also smart when it comes to making big purchases as they research online, looking for reviews about products. Home sellers are beginning to include the most common features that this generation is looking for in a home.
Renewable Energy
With unlimited access to information, this generation has grown up to be socially and environmentally aware of global warming. According to Gallup, 67% of people from 18-29 years old believes in global warming, and the devastation it brings. Because of this level of awareness, millennials are more inclined to adopt a sustainable lifestyle. They're conscious about their carbon footprint and the waste they leave on Earth.
As a result, millennials are looking to have sources of renewable energy, such as a solar power bank, in their homes in Utah. Millennials also prefer energy-efficient appliances as these do not only reduce carbon footprint but also saves them money in utility bills. They're so conscious about their energy consumption that 61% of millennials would use an application to track their energy usage, and 56% of them would install solar panels in their home.
Outdoor Space
The stereotype of a millennial is a technology-crazed indoor person, but this can be proven false when it comes to buying homes. Millennials love an outdoor space for their homes to accommodate guests and have an additional living area. 73% of millennials are pet-owners, too, so an outdoor space can be utilized as a playground for their pets. However, the size of the area should be limited as these homeowners want to avoid high-maintenance lawns.
With their growing concern for mental health, an outdoor space is useful for them to unwind and maximize the benefits of sunlight. The indoor-outdoor feature also appeals to them. This feature allows them to know what's happening outside while accomplishing responsibilities from the inside of the house.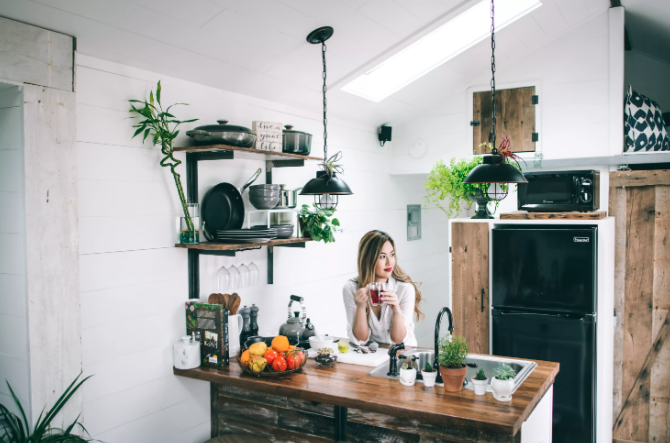 Smart Technology
Millennials grew up together with the rise of the internet and smart technology. They were there when the first iPhone came out in 2007. They watched every smartphone that's released in the market until social media took over, and Amazon introduced Alexa in 2014. There's no doubt that millennials are very adept at technology. They know its convenience and benefits. Hence, they want it incorporated into their homes.
They want everything in sync and controlled from their fingertips—or even from voice commands. For millennials, smart technology is so essential that they would pay extra money. 72% would pay an additional $1,500 and 44% would pay $3,000 or more. Sellers are acclimating to this shift by adding features like Smart Thermostat and motorized window shades into the home.
The millennial demographic is conscious and technologically-inclined. Millennials want to know that they are doing good for society and the environment. They also want to make their lives easier through technology while also being reminded that the outdoors exists. For these homes, it's a matter of balance.